Medical Sterilizing Equipment Manufacturer in China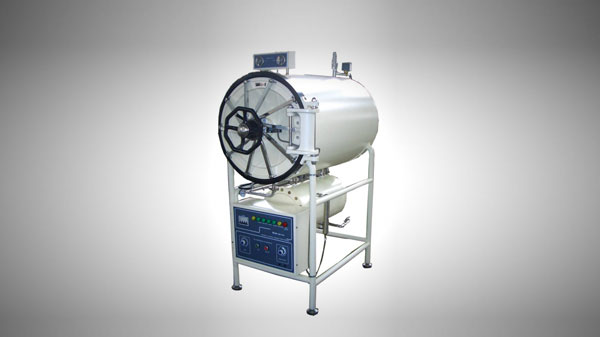 Jiangyin Binjiang Medical Equipment Company Ltd. is a medical sterilizing equipment manufacturer and exporter located in China, founded in 1970. Binjiang Medical has vertical and horizontal autoclave, portable sterilizer, table top steam sterilizer, UV sterilizer trolley and other related medical equipment. Water distilling apparatus and blast drying oven are also available among others. Binjiang medical sterilizing equipment is used in clinics, public health centers, health stations and other organizations to sterilize surgical instruments, culture media, medical equipment, surgical dressing, glass utensils, solutions, etc.
We have built a close affiliation with a carefully selected raw material suppliers group to ensure high quality since the beginning of the process; they provide us with premium stainless steel material and others at competitive prices. Binjiang Medical has over 100 sets of production equipment and keeps researching to acquire more and its development includes updating and controlling the present facilities. Before a vertical and horizontal autoclave or a tabletop steam sterilizer or any other equipment is delivered to clients, we conduct several quality inspections: from incoming material, during production and through every step until the final product, ensuring high quality previous to shipment.
New employees at Binjiang Medical are given three month training to enhance their skills and expert technicians throw tests periodically. Our professional team's base is composed by 25 senior technicians and they have a special department dedicated to upgrade the portable sterilizer, table top steam sterilizer, UV sterilizer trolley and all the medical sterilizing equipment that our company produces, while another department is dedicated to develop production sets for new products, always working under ISO9001:2008 standards. Our products are CE certified as well.
Binjiang Medical facilities are in Jiangyin city, Jiangsu Province, on the Yangtze River, near Shanghai and Nanjing, with easy access to large seaports, international airports and highways to all directions, making easy our logistics area and lower prices for shipment. Due to prosperous industrial development of Jiangyin city, we have several outsourcing service suppliers around, which allow us to acquire high quality equipment components nearby, translating this advantage in savings.
Jiangyin Binjiang Medical Equipment Company Ltd.. is producing over 50,000 pieces of medical sterilizing equipment. Now, our autoclave, sterilizer, blast drying oven, water distilling apparatus and other products are exported to 80 countries including America, United Kingdom, Italy, Thailand, Indonesia, Vietnam, Romania, Kenya, India, Egypt and more.