Description
The XD-D series laboratory vacuum sterilizer and autoclave includes a shell, sterilization chamber, control system, power system, electrical heater, safety valve, electromagnetic valve, pressure and temperature indicator, drying heater, vacuum pump, control valve, and liquid crystal display (LCD).
Application
The XD-D vacuum sterilizer is used in the sterilization of surgical instruments, dressings, containers and culture mediums in medical treatment, hygiene, scientific research, institutions and other departments.
Features of the XD-D vacuum sterilizer and autoclave:
The complete configuration includes the safety valve, manual safety door-lock, pressure locking system, fault self-diagnosis, automatic protection against over-temperature and over-pressure.
Strong sterilization effect: this sterilizer is useful in sterilizing different viruses, including HIV, HBV, mad cow virus and bacillus.
The entire process is computer controlled, and the modular operation interface is intelligent and convenient.
The sterilizer operation state is clearly displayed on a liquid crystal screen, allowing for real time detection for users, and easy operation with the touch of a button.
With a built in printer, the sterilization data can be recorded in detail.
It is equipped with a BOWIE & DICK testing, which are used to test the steam penetration. This determines if the inner air in the hollow apparatus (such as a high speed dental drill) is efficiently removed. This ensures the high temperature steam reaches every part of the item being sterilized.
The fast and independent steam generator provides a strong power support for this sterilizer. Compared to using electrify for the heat, it costs less, and features a higher degree of safety and cleanliness.
This sterilizer uses vacuum testing to ensure the vacuum performance test at any time. Its vacuum degree reaches -0.8bar, making it applicable to the sterilization of packaged, unpackaged, solid, class A hollow, porous and inner piped instruments.
This sterilizer meets the European B standards, and includes three-pulsation pre-vacuum and post steam drying functions. Before inputting sterilizing medium, users must first draw out the air inside the sterilizer chamber. The next step is to input the sterilization medium, and completely draw air out once again. Repeat this process 3 times, so that the remaining interior humidity is less than 0.2%.
Safety device
Automatic over-temperature protection: if it exceeds the set temperature, the sterilizer will automatically cut off the heating power.
Automatic over-pressure protection: if it exceeds the set pressure, the sterilizer will automatically open the safety valve to release pressure.
Door safety interlocking device: if the door is not fully closed, the sterilizer will not operate. When there is an existing pressure inside the chamber, the door will not open.
Water breakage protection device: if the water is not added or the water is lacking or cut off during the operation, this sterilizer can automatically cut off the power and alarm.
TM-XD20DV Laboratory Vacuum Sterilizer and Autoclave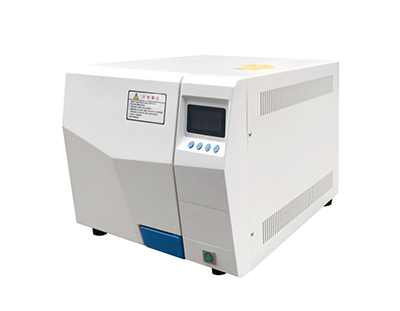 | | |
| --- | --- |
| Model | TM-XD20DV |
| Sterilizing chamber volume | 18L (φ250×360mm) |
| Rated working pressure | 0.22MPa |
| Rated working temperature | 134℃ |
| Maximum operating temperature | 136℃ |
| Temperature uniformity of sterilization chamber | ≤±1℃ |
| Adjustment of timing | 0~99min. |
| Adjustment of temperature | 105~134℃ |
| Power/Voltage | 2000W /AC220V 50Hz |
| Overall size (L×W×H) | 560×470×400 (mm) |
| Transport volume | 655×560×495 (mm) |
| Gross weight/Net weight | 52Kg/47Kg |
TM-XD24DV Laboratory Vacuum Sterilizer and Autoclave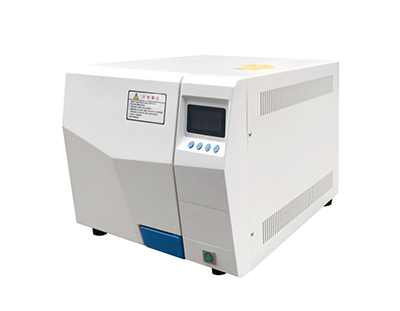 | | |
| --- | --- |
| Model | TM-XD24D |
| Sterilizing chamber volume | 24L (φ250×470mm) |
| Rated working pressure | 0.22MPa |
| Rated working temperature | 134℃ |
| Maximum operating temperature | 136℃ |
| Temperature uniformity of sterilization chamber | ≤±1℃ |
| Adjustment of timing | 0~99min. |
| Adjustment of temperature | 105~134℃ |
| Power/Voltage | 2000W /AC220V 50Hz |
| Overall size (L×W×H) | 675×470×400 (mm) |
| Transport volume | 765×560×495 (mm) |
| Gross weight/Net weight | 58Kg/53Kg |
TM-XD35DV Laboratory Vacuum Sterilizer and Autoclave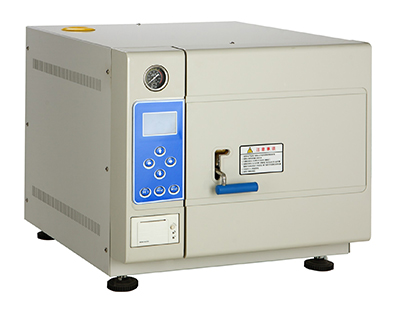 | | |
| --- | --- |
| Model | TM-XD35DV |
| Sterilizing chamber volume | 35L (φ300×500mm) |
| Rated working pressure | 0.22MPa |
| Rated working temperature | 134℃ |
| Maximum operating temperature | 136℃ |
| Temperature uniformity of sterilization chamber | ≤±1℃ |
| Adjustment of timing | 0~99min. |
| Adjustment of temperature | 105~134℃ |
| Power/Voltage | 2700W /AC220V 50Hz |
| Overall size (L×W×H) | 730×550×510 (mm) |
| Transport volume | 810×680×650 (mm) |
| Gross weight/Net weight | 115Kg/93Kg |
TM-XD50DV Laboratory Vacuum Sterilizer and Autoclave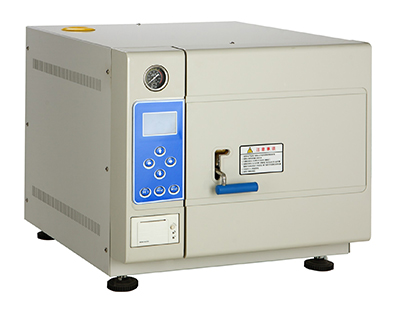 | | |
| --- | --- |
| Model | TM-XD50DV |
| Sterilizing chamber volume | 50L (φ340×550mm) |
| Rated working pressure | 0.22MPa |
| Rated working temperature | 134℃ |
| Maximum operating temperature | 136℃ |
| Temperature uniformity of sterilization chamber | ≤±1℃ |
| Adjustment of timing | 0~99min. |
| Adjustment of temperature | 105~134℃ |
| Power/Voltage | 2700W /AC220V 50Hz |
| Overall size (L×W×H) | 770×600×540 (mm) |
| Transport volume | 880×730×700 (mm) |
| Gross weight/Net weight | 130Kg/106Kg |